Dr. Mark Janczakowski
Lynnwood, WA Dentist
Dental Care Design
I love being a dentist. It's a field where I am constantly learning, where I am able to make a significant and positive difference in the lives of amazing people, and where I wake up each morning looking forward to coming into the office. The relationships I have developed with my patients over the years are very emotionally fulfilling. Many of these individuals now feel like members of my family and I look forward to their visits as a chance to learn about happenings in their lives.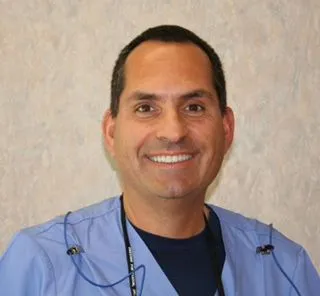 I am passionate about providing painless dental services, delivered with compassion and humility. It is essential that each patient feels comfortable enough with me to be open about his or her oral health concerns and goals for a healthier smile, so I make sure I have enough time to get to know each person as a human being and establish open communication. When I am able to connect with a patient, and they are comfortable talking with me, we form a team that works together toward excellent oral health and a beautiful smile.
Education, Continuing Education, and Professional Memberships
I was awarded my Doctorate of Dental Surgery from the University of Washington School of Dentistry and since that time have constantly pursued continuing education courses, exceeding the annually required amount of hours in general and cosmetic dentistry. I choose to avail myself of these opportunities because the field of oral healthcare is continually evolving. It is my goal to stay current with any changes, so I am able to provide my patients with the best technological and treatment options available.
Much of the coursework I take is through the American Dental Association, the Washington State Dental Association, and the Snohomish County Dental Society. These professional organizations provide me with current literature, lectures, seminars, and meetings, where I am able to learn from the leaders in our profession.
Away from the Office
I grew up in Spokane, WA but have called Mukilteo my home since 2001. My family is very important to me, and I spend as much time as I can with my wife, Tamiko, children Justin, Jason, and Jaclyn, and our dogs, Kinu and Koda. As a family, we enjoy going to basketball and volleyball tournaments and watching movies. Personally, I enjoy swimming and playing golf, and try to find time to read.
Schedule your next appointment with our Lynnwood dentist! Contact our dental office or request an appointment online today. We welcome patients from Edmonds, Mill Creek, and all other surrounding Lynnwood areas.